January 2016
Luck of the Draw
Maxine Davis, Oregon, wins Cat® 262D Skid Steer Loader while attending the National Angus Convention & Trade Show in Overland Park, Kan.


Foundation Celebrates 35th Anniversary
The organization's Supporter Recognition Event pays tribute to generous donors throughout the Angus breed.


Angus Heritage Foundation Recognizes Devoted Leaders
Four individuals recognized for outstanding contributions to the Angus breed.


Generations of Quality
Four Angus herds recognized with Century Award during National Angus Convention.


Future Angus Stockmen
New program awards scholarship to commercial cattleman Joel Osborn.


ROV Winners Recognized
The American Angus Association honored the show bull, show heifer and breeder of the year at Awards Breakfast.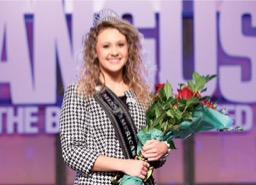 Jera Pipkin Crowned
In her red jacket and sparkling tiara, Pipkin will represent the breed in the year ahead.


Lessons Learned
Newly crowned Miss American Angus shared that being different doesn't have to be a bad thing.


Making Connections
Members of the American Angus Auxiliary gathered for annual events during National Angus Convention & Trade Show in Overland Park, Kan.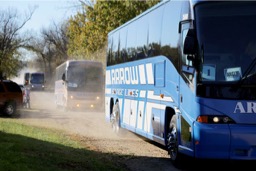 Kansas Angus Tour is a Meeting of Great Minds
Tour-goers were treated to great weather, delicious food and plenty of camaraderie.


International Guests Visit National Angus Convention
Three Chinese brothers and one South African Angus breeder made the National Angus Convention & Trade Show a priority.


Adding Value to Your Customers' Herds
Seedstock producers can enhance the value of their customers' cattle through several opportunities.